In Switzerland, we are generally very well insured. Nevertheless, risks to the family and home ownership are often neglected in connection with mortgage financing, which can have existential consequences.
"Can I meet the interest and amortization obligations even in the event of a severe stroke of fate?"
R. Hofer
"How can I protect myself from unexpectedly high costs if, for example, my heating system fills out after the warranty period has expired?
M. Bauer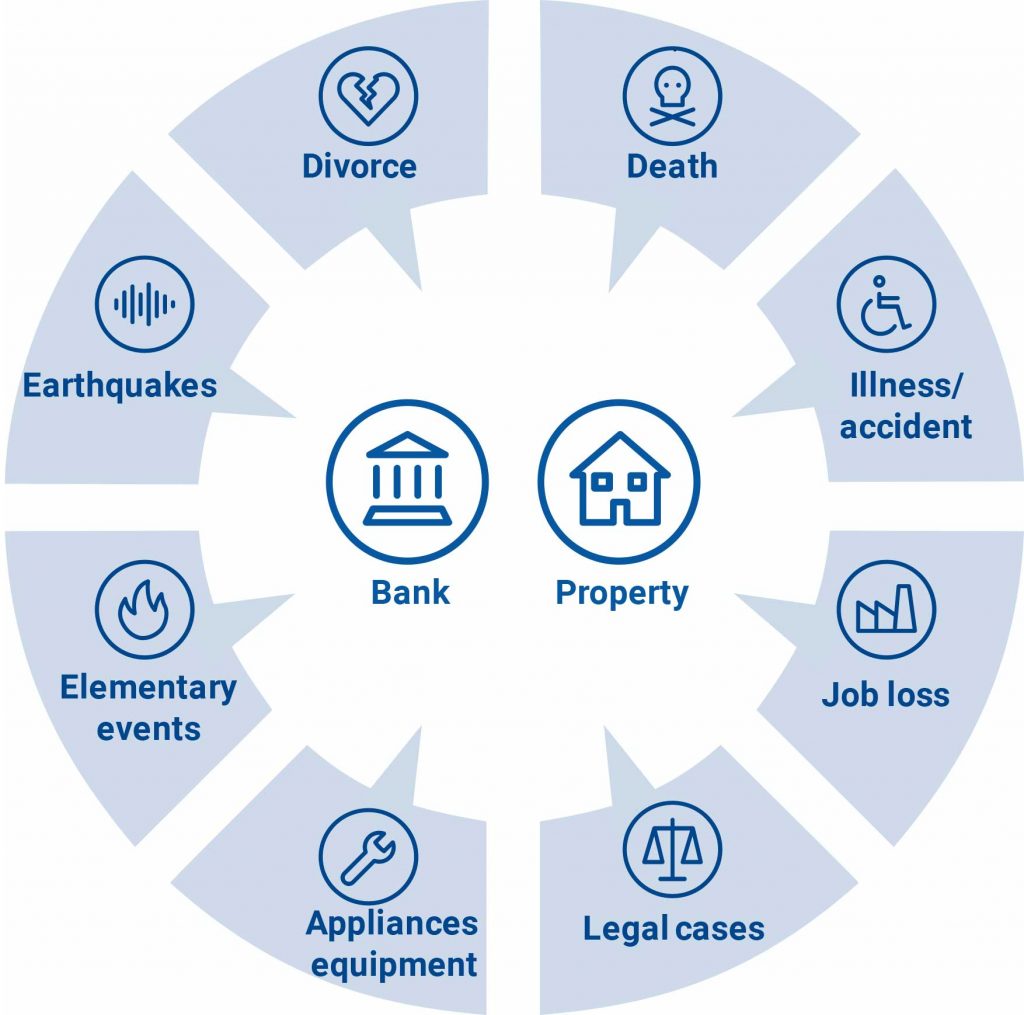 In a personal consultation, experts from Servicehub work with you and your bank to develop an individual situation analysis and provide you with advice. The conversation takes place via video telephony, either at your bank branch or at your home. The goal is that after the consultation you know how you can optimally protect and safeguard yourself, your family and your residential property against risks.
This innovative consulting offer is non-binding. You decide which solutions you want to use. Insurance policies can be taken out directly during the consultation – paperless and with immediate coverage!
Your personal information is treated confidentially. Your bank customer advisor will be happy to inform you about the required documents and the next steps.